I love baobabs and I have spent many years tracing down beautiful specimens all over the Southern and Eastern African region. On previous trips I had indeed visited numerous sites of baobabs, photographed many trees and collected a lot of material. However, for various reasons I did not succeed to visit some of the most important Baobab highlights. Either the sites were out of reach due to lack of suitable transport – I did not manage to ride my heavyly loaded motorbike through deep sand – or we did not have enough time. In 2013 circumstances were perfect to realize my dream: Going on a Baobab-Journey! I spent nearly four months touring to special Baobab locations in the Southern African Region.
Baobabs at Kruger National Park & Musina

The north of South Africa – particularly the Pafuri area in the Limpopo Province is packed with beautiful baobabs of all ages. Since it is easiest for me to travel during the dry season – in African winter – I went to Musina and Punda Maria in Kruger National Park at the end of May in 2013. I had heard of a beautiful site – Thulamela – but due to a severe flooding earlier that year it was not accessible. Thulamela is an old and very important archaeological site close to the Luvuvhu river near the camp of Punda Maria in the Kruger National Park. The place shows remains of stone buildings. During excavations numerous artefacts and two graves were found. The people living there between 1500 and 1600 were said to belong to the culture of Great Zimbabwe. They have had a close connection to the baobabs still growing at Punda Maria today and might even have planted the trees.
Lekhubu Island & more Locations in Botsuana
I failed to see the giants on Lekhubu Island in the middle of the Makgadikgadi salt pans in the North-East of Botsuana on my motorbike tour through the region. But on this journey I could realize one of my dreams. We organised a rental car in Maun and a local guide who took us to the most magical place in the world – at least to me. Greyish-white, salty dust from the pans reach as far as the horizon. In the middle of it all this dry and vast land sits  an island filled with the most incredible baobabs I have come across. Breathtaking colours – no matter at what time of the day – the trees glow and reflect the light in various shades. My joy did not stop there – we went to see other phantastic Baobab locations in Botswana – for example Baine's, Green's and Chapman's Baobabs. These trees were named after their European "explorers" – although the baobabs were known in the region much earlier and used by local people for orientation.
Namushasha in Namibia and the Flushing Toilet
My adventure took me from Botsuana to Namibia. By coincidence I was able to do some research on Baobabs. I investigated how the trees were used in former times and today at Namushasha in the Eastern Zambezi Province, formerly called Caprivi. In a town bordering Zambia I came across one of the most unusual forms of baobab use: The poor tree in Katima Mulilo was equipped with a flushing toilet in its interior!
Meanwhile a heritage center was built around two huge Baobabs residing at Namushasha. The results of my research and writing about Baobabs can be seen on an information board in said heritage center. I was able to contribute a chapter about Baobabs to a book which has been published in fall 2014 in Namibia.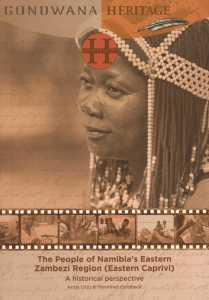 Baobabs at Mana Pools in Zimbabwe
The last highlight during this Baobab-Journey were the trees at Mana Pools – a very special and very wild National Park in Northeastern Zimbabwe. While we followed the road downhill to the National Park I could make out many Baobabs widely dispersed. It seemed almost like a Baobab forest laid out in incredible shapes and forms. We spent some days in Mana Pools in complete wilderness – no fences kept the wildlife out and we had numerous encounters with hyena, honey badgers and elephants. The only thing that kept me "safe" at night was the thin layer of canvas of my tent. One morning we saw lion tracks right behind my tent – being that close to those majestic creatures was quite an experience. While on safari during the day we spotted numerous great baobab specimens along the way and a wonderful variety of wildlife in the National Park.